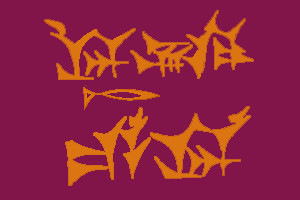 The
Squadala Empire
is a large empire
Squadala Man
has built by conquering several other nations. Actually imperial territories are not united yet, so technically they are all independent states. But they all pay lotsa money to Squadala Government in Squadala City. This empire is part of an even larger empire: the
Bowser Empire
.
History
4000 BC: Squadala Empire is founded. It was a lot bigger than it is now; it included McDonaldland and Egypt, as well as areas of Africa that are now divided between the Bowser UnWorld Territories, Dragonrealm, the Hillary States of UnAmerica, the Ducky Empire, Loompaland, Legoland, and the Fake 2nd Dimension. It also included the Middle East (now divided between Stania and ISIS), Antarctica (now divided between four countries), a few islands off the coast of Spain (now part of the Goomba Empire), Portugal, Persia, Pen Island, Cybertron (now divided between two countries), an area between what is now Ukraine and what is now Stania (now part of Soviet Russia), Number Island (now ruled by 1234567890), and a few islands off the coast of Number Island (now the X Islands).
3050 BC: Egypt founded by ancient guys. Squadala Empire loses land.
| | |
| --- | --- |
| + | This page is under construction. |
Important Guys
Squadala Man - Squadala Emperor
Morshu - Lord of East Hyrule
Bowser - Emperor of the Bowser Empire and Squadala Man's boss
Map
Here's an old map of the Squadala Empire, where do you wish to go?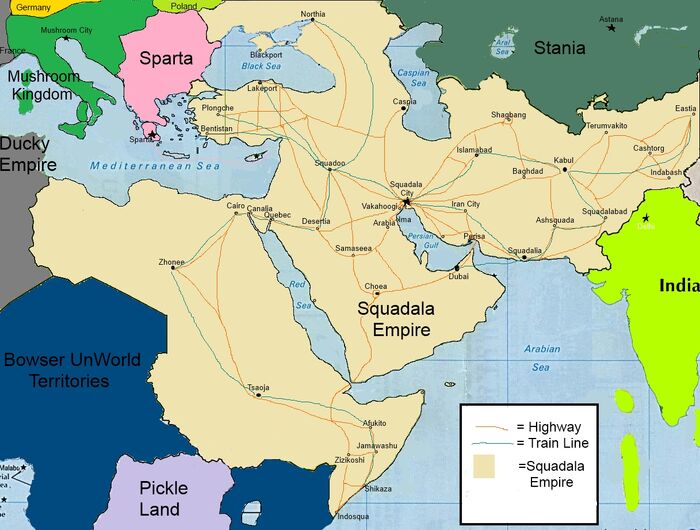 Ad blocker interference detected!
Wikia is a free-to-use site that makes money from advertising. We have a modified experience for viewers using ad blockers

Wikia is not accessible if you've made further modifications. Remove the custom ad blocker rule(s) and the page will load as expected.