Sonny John Moore or Skrillex is an electronic musician and-  CALL 911 NOW!!!
WUBWUBWUBWUBWUBWAAAAAHHAHHWUB!!!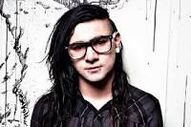 MANNY! SHUT THAT DUBSTEP SONG I'M TRYING TO TYPE!!
Umm.. where am I again? Oh yes! So anyway, Skrillex is a dubstep expert. Some people may say that his hair is ugly. Some may say that his musics are loud and noisy. But Skrillex-
YES! OH MY GOD!! WUBWUBWUBWUBWUBWUBWUB!!
MANNY!! HOW MANY TIMES DO I HAVE TO SAY THAT I AM TRYING TO TYPE!! WHY ARE YOU ALWAYS LISTENING TO THAT SKRILLEX THING!!!??! @#&%!!! AAHH! I HATE THIS JOB!!
Why is his name weird?
If you think his name is weird. It's because, his friends call him Skrillex. His friends call him- DROP THE BASS! WUBWUBWAHHHAWAHWAH!!! OH!! WHY!!
Appearance
He is wearing a glasses and his hair is- BANGARANG!!! WUBWAHWAHWAHWAHWAHWEHWAHWUBWUB BANGARANG!!! MANNY!!  I AM GOING TO KILL YOU RIGHT NOW!!! HERE I COME!! AHHH!!
See also
Ad blocker interference detected!
Wikia is a free-to-use site that makes money from advertising. We have a modified experience for viewers using ad blockers

Wikia is not accessible if you've made further modifications. Remove the custom ad blocker rule(s) and the page will load as expected.