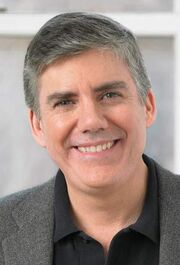 Neck Joe is the brother of Red Joe and the son of Redneck Joe and WaPeach. He hates sports and likes books unlike his brother. He likes to read and wrote many books. Neck Joe is famous for being the only person not to be a redneck in his Redneck Family. He is currently living in Athens, Greece , getting his army ready to fight off Sparta. His wife is Mama Snow and his sons are WaDr. Robotnik, WaRobotnikClause, WaWaMr. L and President Snow.
List of Accomplishments in Life
List of book series he wrote
Trivia
Ad blocker interference detected!
Wikia is a free-to-use site that makes money from advertising. We have a modified experience for viewers using ad blockers

Wikia is not accessible if you've made further modifications. Remove the custom ad blocker rule(s) and the page will load as expected.