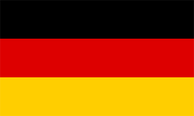 Willkommen auf der Wiki UnAnything

Dies ist die deutsche Version von der Hauptseite der Wiki UnAnything mit einige kopierte und bearbeiteten Artikel für Leute, die Deutsch sprechen.
Laufende Vorrichtung

Der Autor beschreibt dieses Monats
Ehrenautor
[[Datei:Ph11.jpg|Phyllis Hyman, Ehrenautor für jeden folgenden Monat, c.à.d. immer!!!!!]]
Ad blocker interference detected!
Wikia is a free-to-use site that makes money from advertising. We have a modified experience for viewers using ad blockers

Wikia is not accessible if you've made further modifications. Remove the custom ad blocker rule(s) and the page will load as expected.