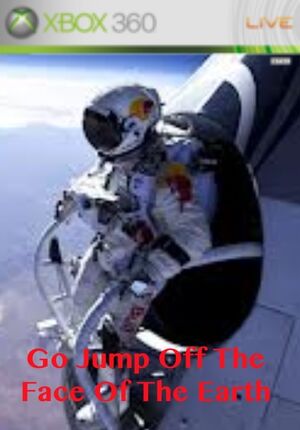 "Because we need our economy to fail."
- The headline of the shame
Go Jump off the Face of the Earth is the name of a shame released on the Playstation 3 and the Xbox 360. It follows the story of Johnny C.'s quest to destroy economists. It was leaked in April 2027, but not released until 2 years later.
Plot
Johnny C., after having killed yet another victim, is relaxing in his cozy and warm living room during the winter, reading a newspaper by the fireplace. Suddenly, the headline catches his eye - "ECONOMISTS MAKE EFFORT TO SAVE THE WORLD." Johnny, in a rage, goes out to tell all economists to jump off the face of the Earth...and you gotta help him!
Trivia
It is the first ever shame where Johnny C. is playable.
Since the game takes place during the winter, it is very cold during most of the levels, and during a large snowstorm.
Various economists, such as Hajime Kunihiro and The scratch cat, are killable characters in this shame.
Ad blocker interference detected!
Wikia is a free-to-use site that makes money from advertising. We have a modified experience for viewers using ad blockers

Wikia is not accessible if you've made further modifications. Remove the custom ad blocker rule(s) and the page will load as expected.